On the 8p the design of the oem breather is just a plastic line from the gearbox bolted to the side of the engine cylinder head with a cap on top. The oil squirts out and runs down the side of the engine and box. Not only does it make a mess you are also lossing dsg oil.
The 8v design is slightly better it has a canister on the end of the line with a cap on top, clamped to the air box. But I quickly found out the oil was squirting out and covering my ECU and wiring harness in oil.
So a couple months ago I designed my own breather kit. It is a bolt on DIY job and works really well.
We ran into some issues with the length of the line on the 8p and resolved it by using a genuine 8v breather line. Recently we have again revised that and now use silicon hose.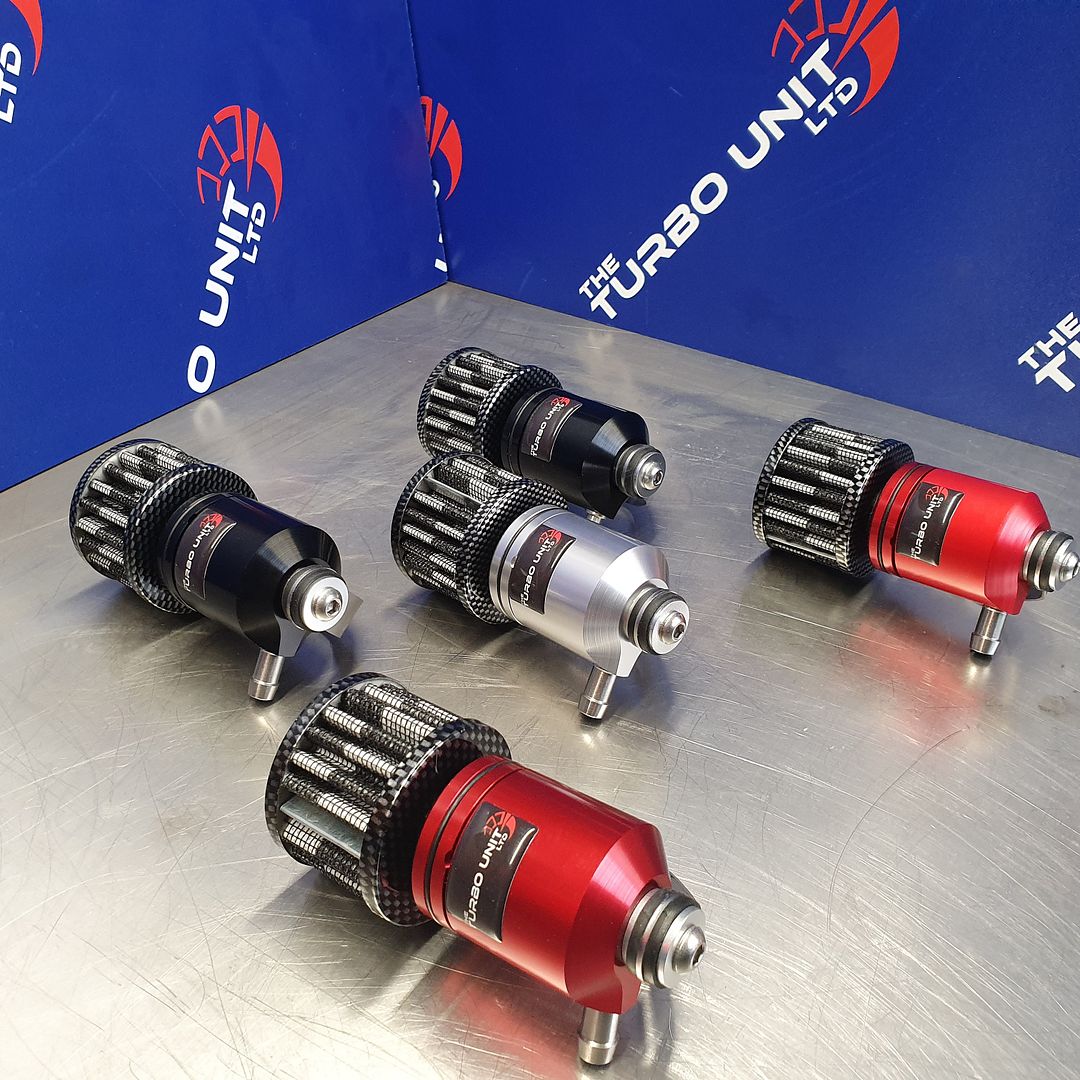 We can offer this kit for £98.00 posted. group buys we can knock 10% off